I really wish I could get a G25 here.
why?
the glock 25 is the same size as the more powerful glock 19 9mm, plus it does not operate with a locked breach, so it kicks more than the 9mm.
they are the same as other Glock mechanisms, with the exception that they are a kind of
straight
"Blow Back". This is accomplished in the .380 models in the same way that Glocks and other similar type pistols are converted for Movie/Blank usage.
The forward shoulder of the top of the barrel, which normally locks into the slide is angled rather then 90 degrees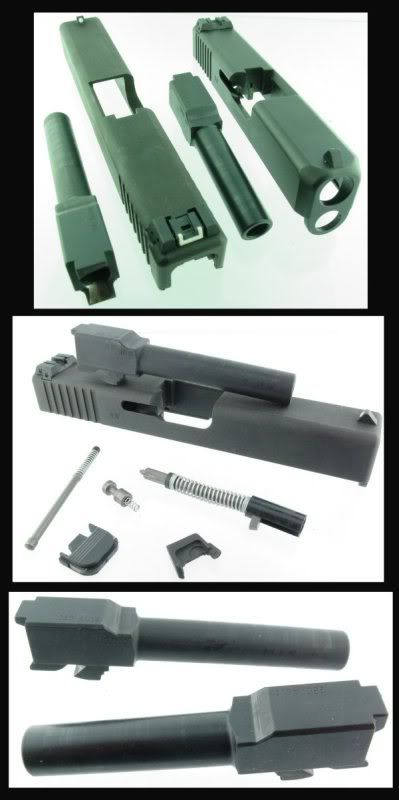 glock could certainly alter it to get the import points to sell it here, but there's just no market in america for such a gun.
it's popular in countries that outlaw military calibers like 9mm, and that's the only market it was designed for.