Discussion Starter
·
#1
·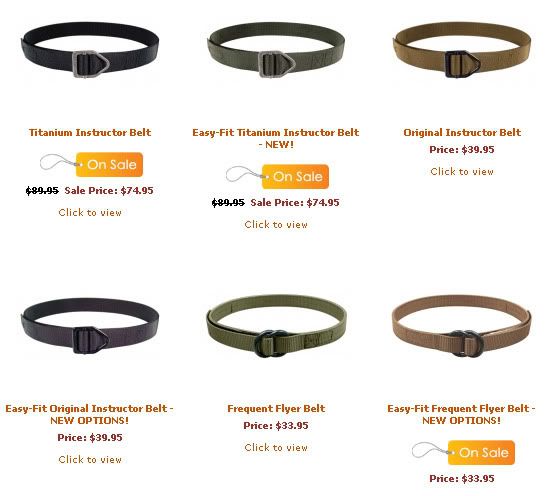 The Wilderness is having a sale on their Titanium Instructor Belts. They normally sell for $89.95 and are currently on sale for $74.95 through the end of new years day (January 1, 2011). It is supposed to be their best sale of the year.
http://www.thewilderness.com/storepinnacle/index.php?p=catalog&parent=142&pg=1
The steel buckles are pretty heavy, but the titanium belts are certainly a luxury... IAE, saving $15 is still saving $15... I know some of you like the Instructor belts, too, so I thought I'd let you all know... I got a new titanium "Wilderness Coyote" belt to go along with my "heavy" black Instructors belt... need to drop the weight for tactical mission of course...