Had my sister Drop me off at some state land monday morning. The only things i took with me where my everyday truck bag and what i carry with me everyday.
Hiked about a mile in where I found a high spot close to the river. Most of it was wet and swampy due to the high water levels the last month or so. I liked this spot. It had easy access to the river without having to move through mud.
With easy access to water, my first priority was getting a shelter built. All in all it took me about 2 hours to build camp.
Here is a simple but effective debris shelter: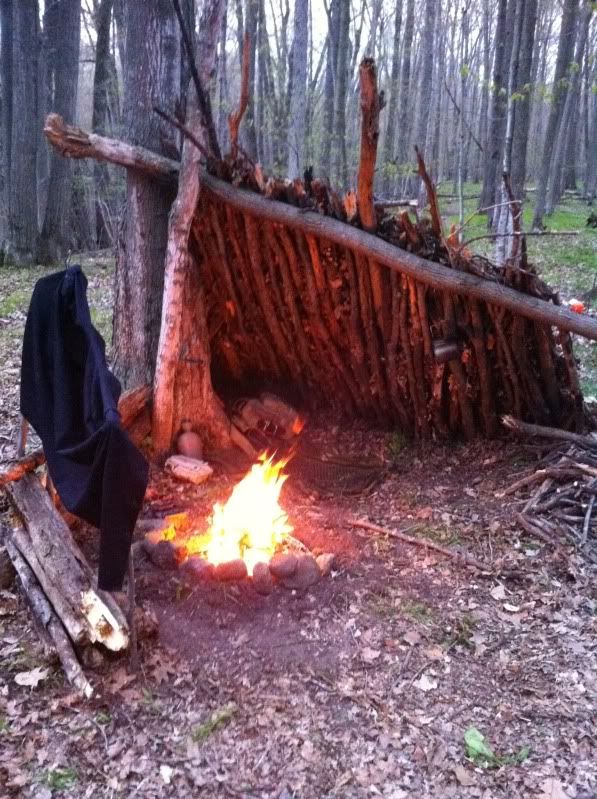 Next was food. On the hike in I found a Big Hawaiian punch jug in the woods. I picked it up thinking it may serve a purpose later. I had my canteen so I didnt need anything to store water in. Once I got to the river I decided to make the jug into a crawfish trap.
Take the jug and cut it around where the top "funnel part" meets the main jug body.
Take a few rocks and put in the jug. this will keep it on the bottom of the river.
Invert the funnel into the jug body, I used my knife to cut holes through the jug body and funnel and used para cord to secure it.
I dug around the base of a tree and found some worms as bate.
tie some para cord to it to secure it to shore
Look for some good structure around shore, ive had good luck where the bottoms a little muddy. Fill the jug with water and place where you want and tie off to a tree.
The crawfish will get into the jug through the hole and be trapped.
I boil for about 5 min after they turn red. tastes just like lobster: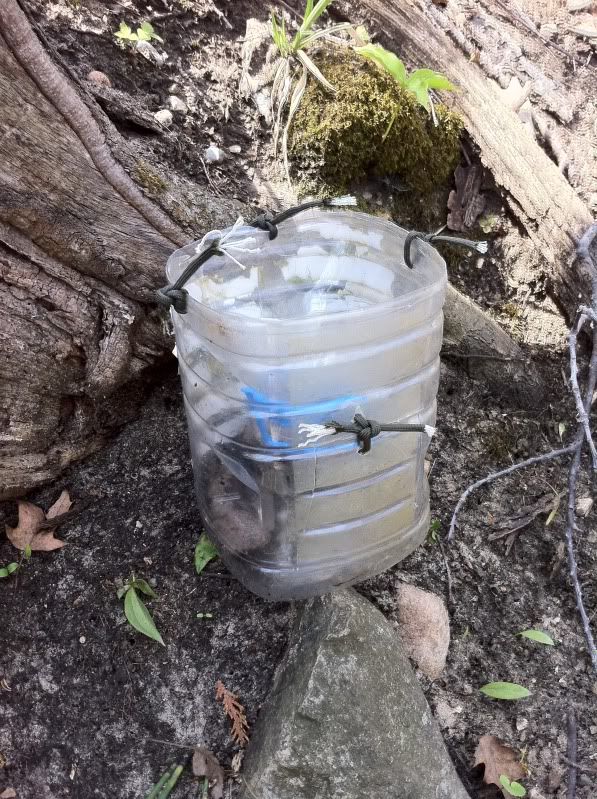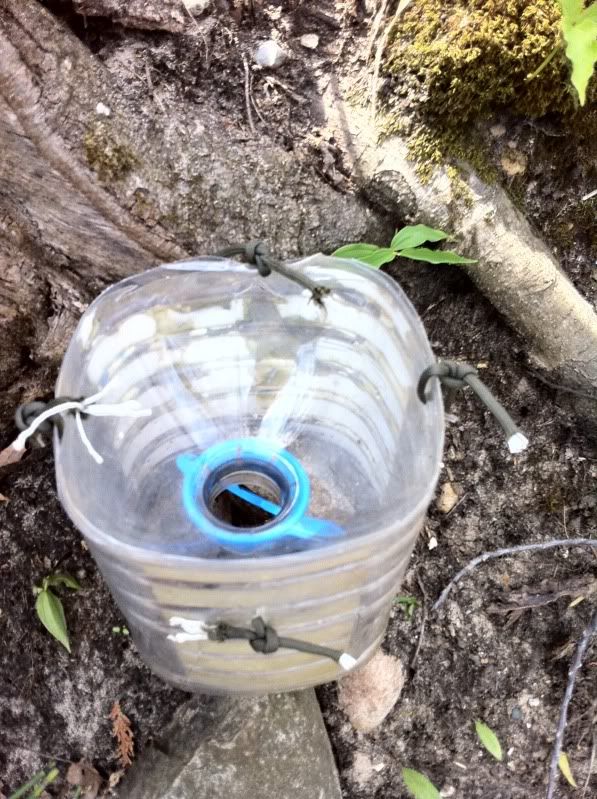 I really should have checked the weather report before heading out, we had some pretty nasty thunderstorms roll through that night. But the shelter held up and kept me pretty dry. Also the cheap $1 rain poncho's from walmart are worth their weight in gold. They are small, dont take up a lot of room, and can be used for a lot of things.
Couple things I learned:
Glocks "kbar" style knife is a god send in the woods. Used it to cut down some branches, dig for worms ect. great tool.
Shamaghs are great. Used it as a towel, pre filter bigger particles out of water before purifying, and used it to keep the rain off the fire. and as a wind break.
Wish i could have spent more time out, but my daughter had her first softball game tonight that i couldnt miss.
Lots a fun