Discussion Starter
·
#1
·
The gun shop/range I shoot at has had a brand new Glock 17L (long slide) for several months. I usually look at it when I go in and fire off a few dry shots... It has an excellent trigger feel and seems to fit my hand perfectly... You can tell where this story is going...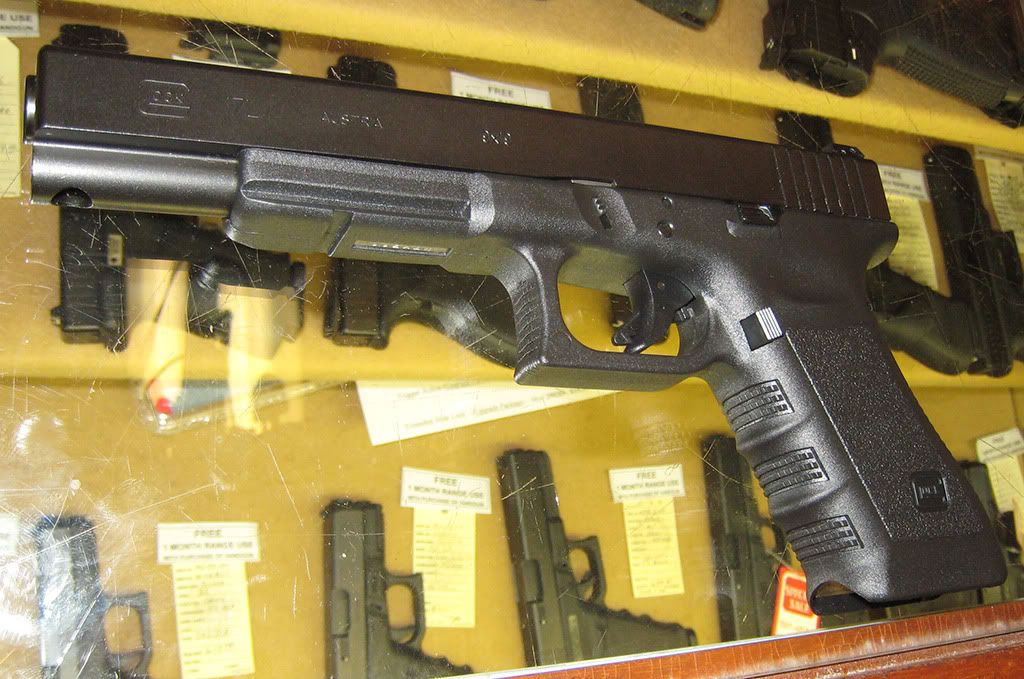 Today I was talking to one of my buddies that works there and I asked what he thought the Hunting Manager would take for it. He said the manager doesn't usually budge on price, even though it's been there a long time. They want $639 for it and it doesn't look like they want to come down.
I'm having a tough time evaluating the price because they don't sell them any more. I know that the GSSF price for a G34 is $507 and it looks like the retail G34 is around $600.
Is that a bad price for a new G17L? I'm pretty sure it's a third generation G17L... It has the picatinny rail and the finger grips... I would probably still get a 4th gen G34 when they come out... just probably not as soon as I have been planning.
What do you guys think?