Discussion Starter
·
#1
·
Now that my Glock 17 is on the way, I'm looking into ammunition. Like most people, I want some range ammo and some self defense ammunition. I see in other threads here on Glock Forums where people recommend the Walmart White Box Winchester ammunition for range ammo. When I go to the Winchester site, there are many different cartridge and bullet types of 9mm ammunition:
9mm Luger
9mm Luger +P
9mm Luger Winclean
I know that the +P means that it is a more powerful powder load. Winclean seems to be a Total Metal Jacket - or maybe it's a full brass bullet. I can't tell from the picture. My guess is the Winclean ammo is very clean, and also very expensive.
So, it seems to me that the Winchester 9mm Luger ammunition would be my best choice for range ammo. The 9mm Luger ammunition comes in 7 different bullet types:
Super Clean NT
Silvertip Hollow Point
Bonded PDX1
Full Metal Jacket
Full Metal jacket - Flat Nose
JHP
Flat Enclosed Base
So, it seems that the Full Metal Jacket would be my best choice for range ammo. My guess is that the Flat Enclosed Base would be cleaner, but also much more expensive.
There are three types of 9mm Luger full metal jacket cartridges: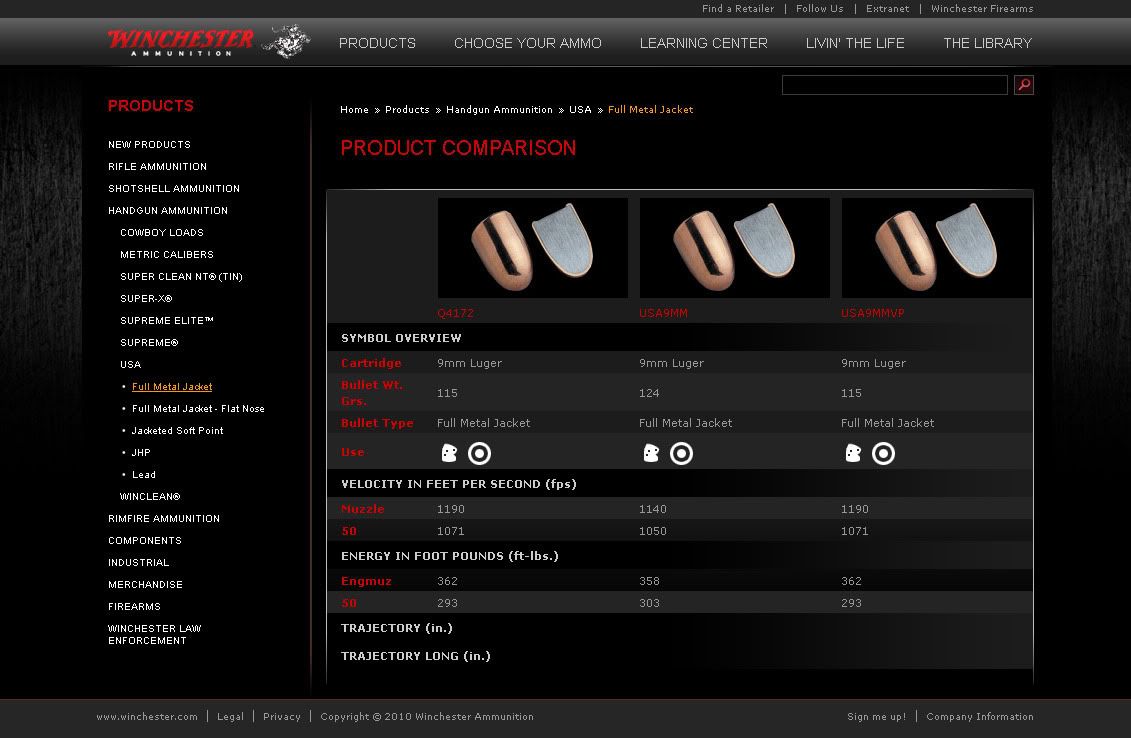 Two of them seem identical in the comparison. My guess is that the 115 grain bullet would be cheaper than the 124 grain bullet. My guess is that the best option would be to get the bullet that most closely matched the weight of the self defense bullet that I decide on.
How does all that sound? Should I look at something else instead.
There seem to be many more choices for a self defense cartridge. Does anyone have a recommendation for a self defense 9mm round?